Where there is no dream, there is no life said Papy, Christian des Pallières.
For 22 years, faithful to the spirit of the charter of the founders and to realize the dream of taking thousands of children out of destitution, bringing them to a respectable profession and making them actors of the development of their country, the PSE family has mobilized itself: Cambodian employees, volunteers, sponsors, friends of PSE and partners, without whom nothing would be possible.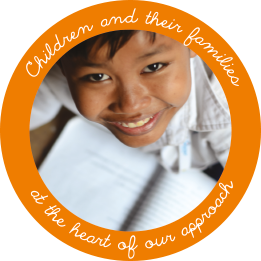 We have adopted a strategic approach based on the evolutions witnessed at the heart of Cambodian society, including the needs of the children we welcome. The country is experiencing significant and continuous growth - but our young students, coming from families left behind because war prevented them from having an education, cannot access it without our help. Leaving previous generations with the ghosts of the past, they are world-oriented and forward-looking. They count on us to accompany them!
Our vision for the next five years: To welcome more children, in a controlled manner, with priority given to the quality and effectiveness of our programs.
The directions presented in this document are the result of a joint reflection throughout the year between the Board of Directors and our team in Cambodia. We will use them as a road map for the next five years, to build a charity of which we will be collectively ever prouder. Faithful to the pragmatic spirit that animates our association since its beginning, we will regularly adjust our objectives by privileging active listening of the children and their families, by working in close collaboration with local administrations, without replacing them and, finally, by acting in partnership with other organizations.
Like Christian and Marie-France des Pallières before us, we will continue to advance "one step at a time" following the needs that will arise. Like them, we cannot let children live in situations of destitution, which we still discover today.
Ghislaine Dufour, President
Pillar 1: A stronger presence in our current intervention areas and with families
Because of a growing exodus from rural areas, poor families are found on the outskirts of cities with even fewer job opportunities. A child with good education contributes, when the time comes, to the family income. But some families cannot wait.
Our ambition is to:
Consolidate our action in Phnom Penh and continue to adapt our model for supporting young people and families to the realities of the urban and peri-urban centers of Siem Reap and Sihanoukville.
Strengthen support for the most disadvantaged parents, through an improved information and counseling service, and by giving them access to short training courses and a job.
And always, our fundamentals:
social criteria and aid adjusted according to poverty levels in order to promote empowerment;
care for all the siblings;
donation of rice to compensate for the income lost with children in school.
Pillar 2: Programs adapted to the most vulnerable young people
Many young people go to school for only a half-day and do not enjoy a favorable environment at home for study. Some students, quite wounded by life, struggle to dedicate themselves to their studies and drop out of the traditional school system or the remedial learning classes. Others in our families are handicapped and less likely to gain autonomy.
Our ambition is to:
Strengthen our community kindergarten program and tutoring for children going to school part-time; develop individualized support programs for drop-out students.
Work to secure a future for every child, regardless of their disability, by developing local partnerships.
And always, our fundamentals:
support for schooling in public schools, remedial classes for those who are very behind in their learning or have never been to school;
language courses, extra-curricular activities;
health services and psychological support.
Pillar 3: The best school to enable the poorest to be integrated into society with dignity
The Cambodian world of work is evolving significantly, and is becoming more demanding on the skills, diplomas and behaviors of young people. The quality and relevance of training content and learning methods, as well as openness to the outside world, are key.
Our ambition is to:
Strengthen the alignment of our professional sectors with the Cambodian and ASEAN* markets, as well as with the talents and motivations of our students.
Continue to develop Human Education on behaviors, integrating it at all levels of the student's learning path.
Develop pedagogy, continuing education for teachers, innovative practices and digital tools.
Partner with local and international organizations that share our values and are committed to long-term commitment.
And always, our fundamentals: training which is practice-oriented, and recognized by the Cambodian and ASEAN authorities
*ASEAN : political, economic and cultural association of ten nations in Southeast Asia.
Pillar 4: Effective governance and dynamic cooperation within the association
Having grown significantly, PSE needs to continue to operate effectively and under control, ensuring transparent and sustainable management for our donors and volunteers.
Our ambition is to:
Develop a training and talent development plan for our Cambodian employees, to foster the autonomy of the local team, faithful to the spirit of our founders.
Reserve, and maintain, a key place for volunteers, by developing our network of branches in France, internationally and in Cambodia, by mobilizing our alumni.
Strengthen our capacities to manage and track our activities as well as to measure the effectiveness of our actions and our costs.
And always, our fundamentals:
respect of the sovereignty of the country,
working with the Administrations while preserving our independence,
respect for the local culture,
control of overhead and collection costs.
What makes us proud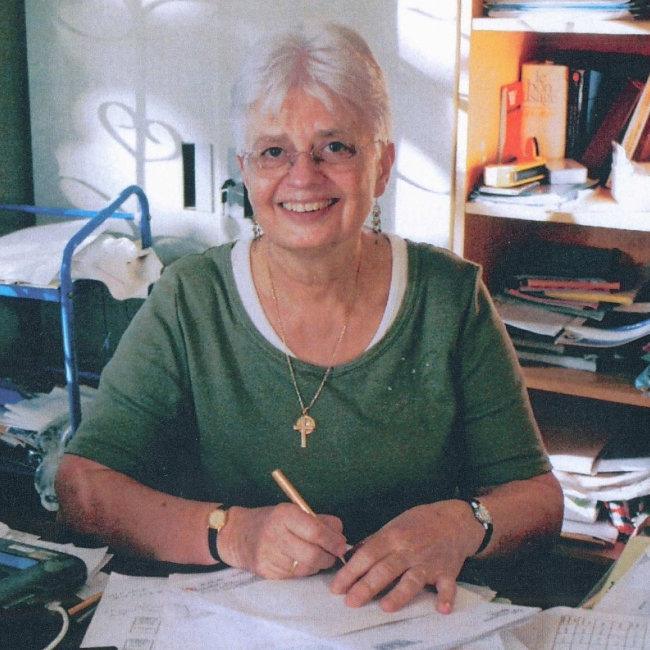 What brings me happiness when I look back at the past 5 years.
That PSE continues to care for the poorest families and children.
That the school support program was set up for our children who study in public schools, with encouraging results.
That further assistance to public schools was given, such as access to drinking water, sports facilities, toilets, medical care, etc...
That our accelerated learning remedial education program is spreading to the provinces ; that we are creating textbooks for the fourth and final year of remedial education, which will be used throughout the country.
That the system of one-year bridging classes allows young people lagging behind in school and with the most difficulties to access vocational training.
That the support of young people unsuited to the traditional school system is becoming a major priority.
That the care of children with disabilities continues, with the help of expatriate volunteers who bring greatly needed expertise to Cambodia where this is currently no training in this area.
That human education is being restructured on a new basis.
That a true educational department is being set up.
That languages have begun to be taught as early as Primary School.
That the Extra-Curricular Activity Program works well and is developing, and that scouting has finally started at PSE.
That our graduates fit remarkably well into Cambodian society.
That PSE is well known in Cambodia, as well as in ASEAN, for multiple successes ; that PSE was recognized by the crowd of people who attended the funeral services for Christian, including many well-known people, both Cambodian and foreign, not to mention countless others.
To have been able to celebrate our 50th wedding anniversary at PSE.
To have had the strength to continue the fund-raising Tour alone.
That the PSE network is developing, in Europe, as I saw during the last Tours, across the Atlantic, in Asia and in France with new networks and new teams.
That progress is being made in establishing and applying procedures, even if they are only part of the operations that must take into account the human side as well, at least as important.
That PSE survived Papy's departure.
Marie-France des Pallières, co-founder
James Morris, Former Director of the UN World Food Programme.
There are few places in the world where one can see such a great transformation of little scavengers into school children... for a better and more fruitful life...