We hope that future "little gems" of Cambodian football will be born on this ground!
The importance of sport in education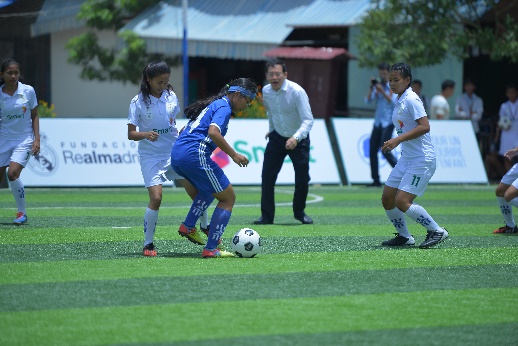 Sport plays an important role at PSE. It contributes to the "reconstruction" of children and allows them to develop patience, tenacity, ambition, pushing themselves to the limits, team spirit and initiative.
Sport is integrated into the school curriculum. Every morning, the pupils have a collective gymnastics session and, in the evening and at weekends, about 100 children participate in the extra-curricular cultural and sports activities that are offered. Sports, music, dance ... are an integral part of our educational vision.
A sustainable partnership
This year, a new partnership was initiated with the Real Madrid Foundation (RMF), created by the famous football club to achieve its social and educational objectives and as part of its CSR programme.
From the outset of the project, the shared goal of PSE and the Real Madrid Foundation has been to develop a socio-sportive programme for the disadvantaged children we deal with on a daily basis. The Foundation brings its world-renowned expertise, the excellence of its methods and the regular support of its trainers.
The project was quickly supported by mobile operator Smart, whose financial support to socio-sporting projects is one of the pillars of its CSR programme (Corporate Social Responsibility) in Cambodia.
PSE, Smart and the Real Madrid Foundation share the same belief that sport is a powerful tool for the empowerment and well-being of young people and helps them find their place in society. The new football pitch, financed by Smart, is a magnificent instrument for deploying this socio-sportive programme in the best conditions!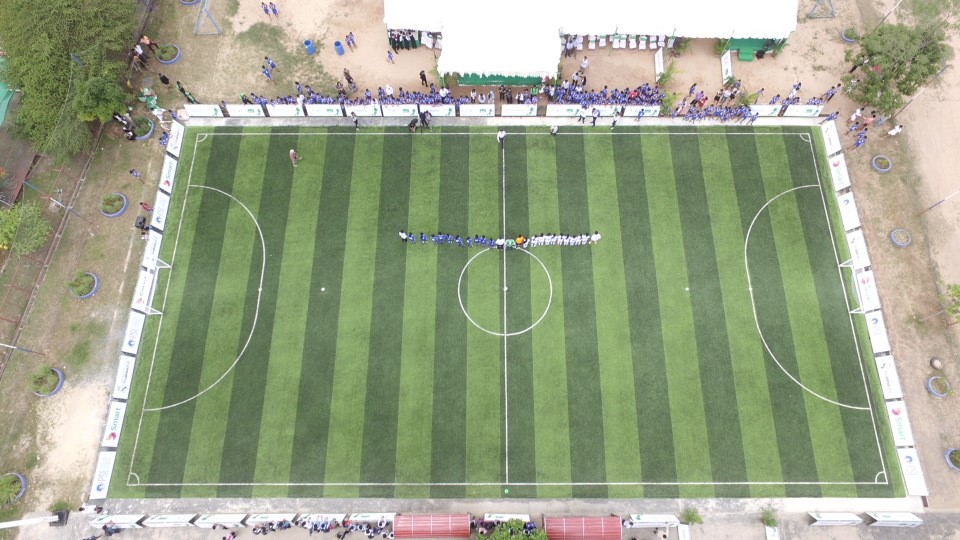 About Smart 
Smart Axiata Co., Ltd., a leading mobile telecommunications company in Cambodia, currently serves more than 8 million subscribers under the Smart brand. Smart Axiata is part of Axiata Group Berhad, one of the largest telecommunications groups in Asia.
About the Real Madrid Foundation
The Real Madrid Foundation is the entity through which Real Madrid realises its presence in society and develops humanitarian and cultural actions. Its main objective remains the promotion, in Spain and abroad, of the values ​​inherent in sport, as an educational instrument capable of contributing to the overall development of the people who practice it. It also wishes to act as a facilitator of social integration to the benefit of all marginalised people while promoting and disseminating the values ​​of sport.